For Christmas, I received one of these:
It's an Emile
Henry Flame Top Tagine. Tagine is a North
African pot for producing slow-cooked delicacies, such as one might
experience in Morocco. "Flame top" is Emile Henry's special
material — a clay vessel that works on the cooktop, in the oven, in
the fridge etc. Deeee-lightful.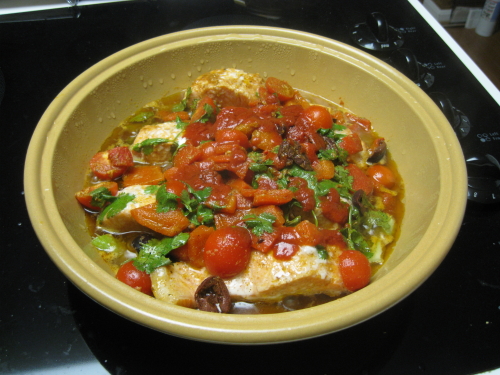 Oh, and it is perfect tableware, too — bring this to the table!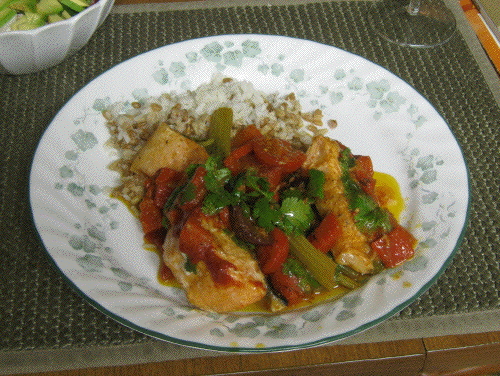 "This" is the salmon
tagine I made tonight. It was perfectly cooked, and very
flavourful. I regretted I could not get preserved lemons in time
— I have resolved to preserve some myself for a future effort.