When looking at grey November vistas, stunning in their simple beauty…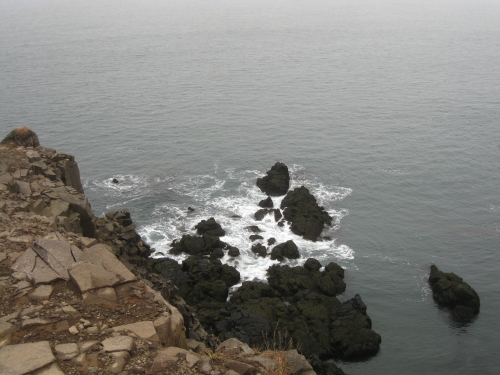 there's only one question: guess who's coming…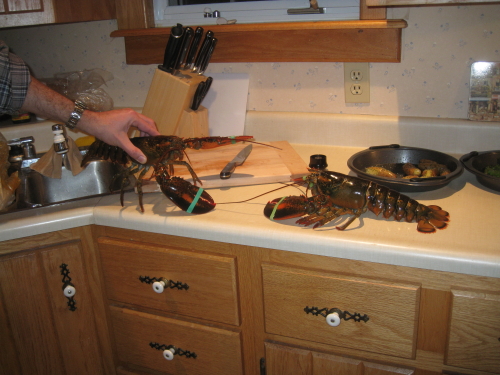 … to dinner?
And a fine dinner they were, too.
Didn't stop me from playing with the "Duck
a la Something or Other" recipe — browning the cabbage and onion
before adding it to the duck in the slow cooker to braise for the last
hour.
And this year's sauce was orange and raspberry:
Wanting to play with something completely different, I came across a
recipe for smoked
cheddar, spinach and sundried tomato ravioli. But, I thought
it would be dull to use the wonton wrappers called for — made some
fresh pasta, instead. And, I didn't have a ravioli form — went
with a mini-muffin tin, instead: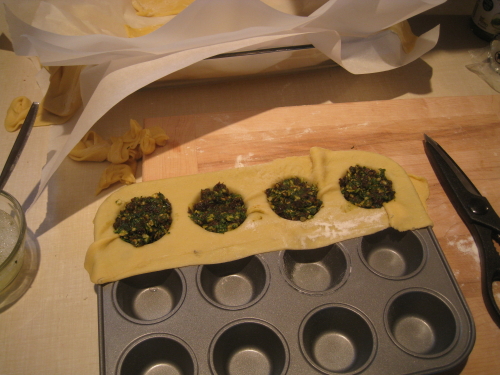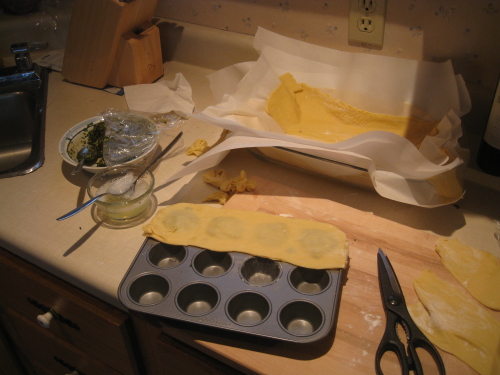 Which made yummy, if oversized, ravioli!
And, there was pasta leftover. I cut the leftover pasta into
fettucini. Now I know why there are those nifty holes in the
backs of chairs:
And, in more discoveries… The measuring cup lurking on the stovetop
in the duck adventure? Well, gelatinous. And, suspiciously
like "graisse
de canard".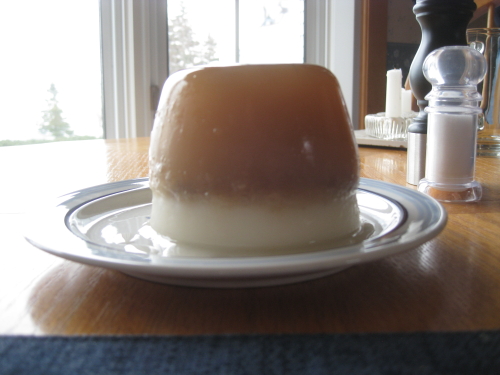 Haven't quite found the gumption to try a slice of this on bread…
might just sort it into duck soup (still have the bones) and keep the
fat for confit. Who can say what the next culinary adventure will
be? If you could, it wouldn't be play…