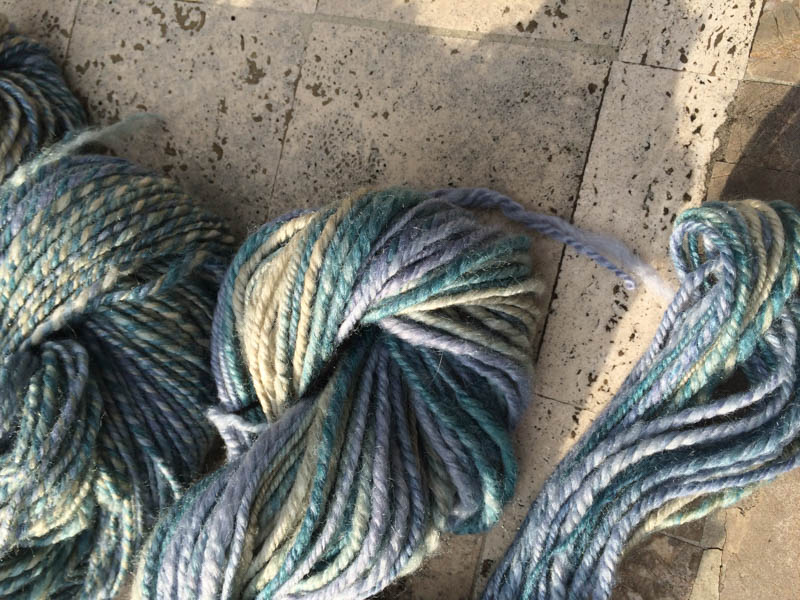 Seven Seas Wheelspun Polwarth/Silk (2016)
December 25, 2016 - No Comments
Fibre: Into the Whirled "Studio West" colourway on 60% Polwarth, 40% Tussah Silk.  approx 12oz fibre.
Yarn:  ~419.3 yards of 3-ply, DK-weight; ~93 yds of chain-ply, leaning toward chunky weight.
Method: Wheel spun with long draw
Completed: October 15, 2016.
I called this "Seven Seas" because it seemed like the roving had all the shades of blue and cream you might expect to see in the water.  I absolutely loved the colour in the roving.  I'm honestly not that thrilled with the result in the 3-ply:  it seemed like there was cream everywhere, and it dulled down the colours of the blues.